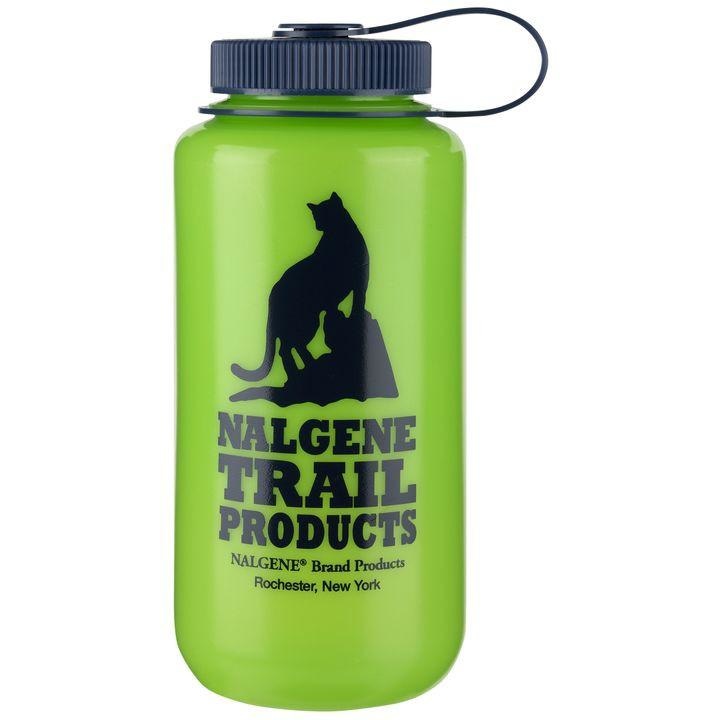 This is the bottle that put Nalgene on the map. And after all these years it is still our best seller. It's design appears simple but there are over fifty years of manufacturing experience that go into creating a super durable, Leakproof bottle that is guaranteed for life.
Graduations help you keep track of your fluid intake or serve as a useful guideline when mixing up a beverage in your Nalgene.
Most backpacks have a pocket on the side to hold a bottle and those pockets were designed to accommodate a Nalgene bottle because hikers have trusted Nalgene for over twenty years.
Features
The original HDPE version - very slightly shorter than the Tritan version, lighter and 'squishier'

Economical

Sturdy and reliable

HDPE contains no Bisphenol A (BPA)

Dishwasher safe (top rack only) Just make sure the cap does not touch the heating element

Withstands temperatures from -100-degree C (-148-degree F) to 120-degree C (248-degree F)

Convenient loop-top design means you'll never lose the lid
Wide Mouth makes adding ice cubes a snap
Opening accommodates most water filters
Marked with milliliters and ounces for easy measurement
Made in USA
BPA-Free
High impact resistance
Withstands sub-freezing to boiling temperatures
Dishwasher safe away from the heating element
110 Grams, 3 1/2 Inches Diameter, 8 Inches tall
Max temperature: 120°C/248°F
Min temperature: -100°C/-148°F
The 32 ounce wide mouth bottle has a 63mm neck
These Nalgene bottles fit perfectly into our Molle Water Bottle Carriers (CVWBC2948*), either with or without the GSI Steel Bottle Cup.
Model: 2179-1032